Mercedes Hydraulic Roof Control Repair
(Mercedes R129 & other models - Convertibles with soft top/hard top)
Service & Repair of:
Hydraulic roof service/control
Reconditioning of accumulators
What is involved:
Complete disassembly of cylinder
Refurbish of all wearing components
Replacement of all seals/complete re-sealing of unit (including port inlet/outlet, retaining nut, piston etc) ***not only leaking seals
Bench test unit to 2,700 PSI/186Bar
Delivery/Shipping:
1. Australia post airmail
2.*If faster shipping is preferred, please specify courier of choice (TNT, TOLL etc)
3. Self-delivery & pick-up
4. Pick up & delivery (cost determined by distance from workshop)
Service Time:
1-2 days
Additional Information:
Over 10 years experience in repairing these components for workshops around Perth.
I use modern material seals that last many years.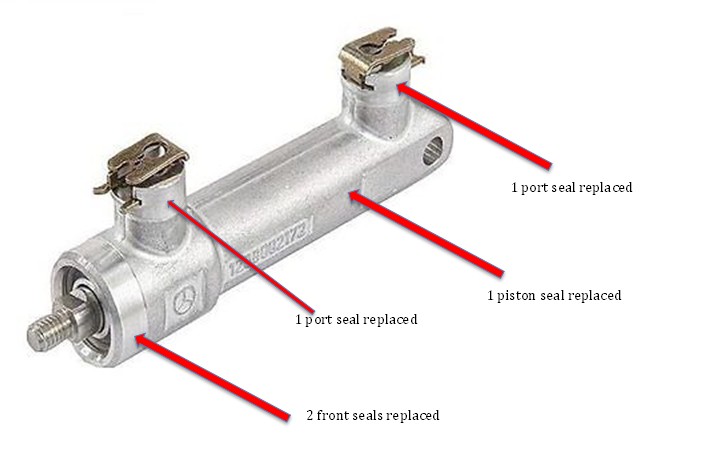 Quick service.
Emergency Replacement
- Temporary replacement unit available for most tools in emergency situations.
Experience - Over 30 years experience.
Guaranteed - All work is fully guaranteed.
Location - Perth, WA.